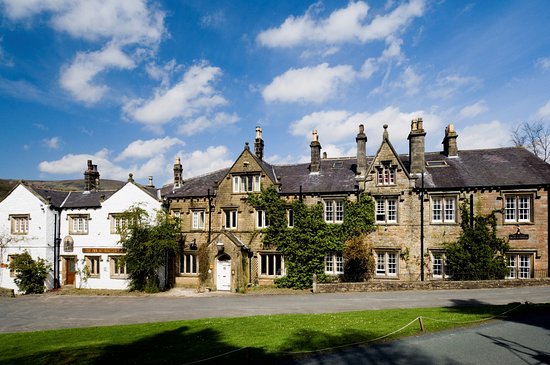 To celebrate the release of The Long Way Home by Fanny Blake, one lucky winner will win a night for two at The Inn at Whitewell in Lancashire and a signed copy of the book.
Set above the River Hodder, this 18th-century former coaching inn with rooms overlooking open countryside to the fells in the distance and is 7.5 miles from Clitheroe.
The luxurious rooms are individually decorated and many have fireplaces, exposed beams and Victorian cabinet baths, some have 4 posters and riverside views.
The bar and restaurant with wood panelling, fireplaces and wooden furniture offer bar meals or more formal dining.
About The Long Way Home: 'Thoroughly enjoyable, with endearing, believable characters and long-held secrets' Katie Fforde
A family secret, a mysterious legacy, and a journey that will change everything…
When Isla, a 65-year-old grandmother, is left nothing but an old painting in her mother's will, while her sisters and aunt inherit the estate, she is devastated. Close to retirement, getting ready to live on her own terms, the last thing she expects at this time of her life is such turmoil. So, to find an explanation for her mother's rejection, she embarks on a road-trip.
But, right at the last moment, she's forced to take her sullen – and, in her view, impossible – 14-year-old granddaughter Charlie with her. Cramped together in Isla's car with her smelly old dog, these ill-assorted travelling companions set off to uncover some shattering and life-changing family truths at the same time as learning to love each other…
The Long Way Home is set in the UK and 1950s Paris where the story really begins, spanning four generations of women and the secrets that get passed down through them.