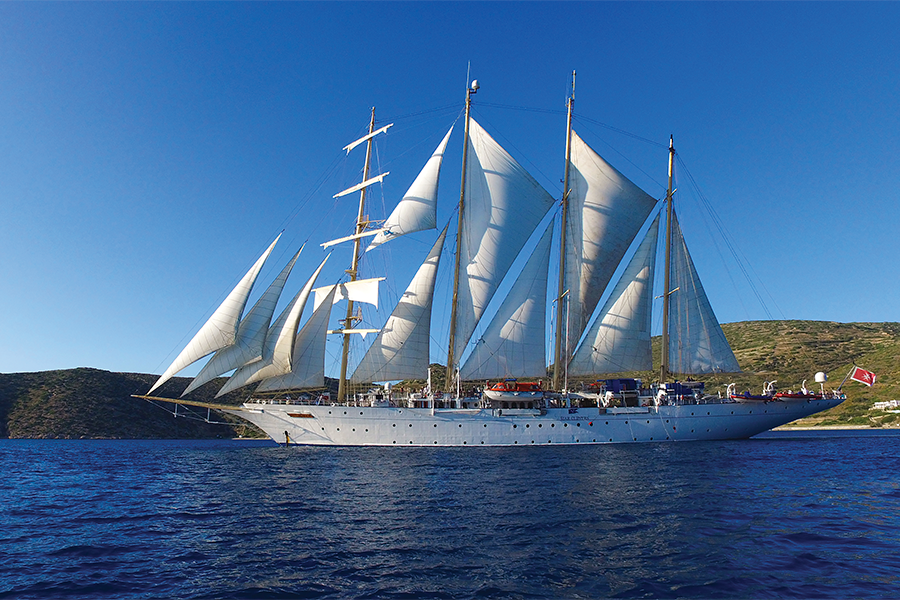 The gentle lapping of waves against a wind driven hull. A pod of dolphins playing in the curling bow wave. A salute to a propitious marriage, the wedding of a splendid cruise holiday with the romance of sailing aboard a true tall ship. It is the unique combination of sailing tradition and pampered relaxation that is the essence of Star Clippers.
For within the setting of a magnificently evocative Tall ship is a world for those who seek an authentic sailing adventure without sacrificing creature comforts.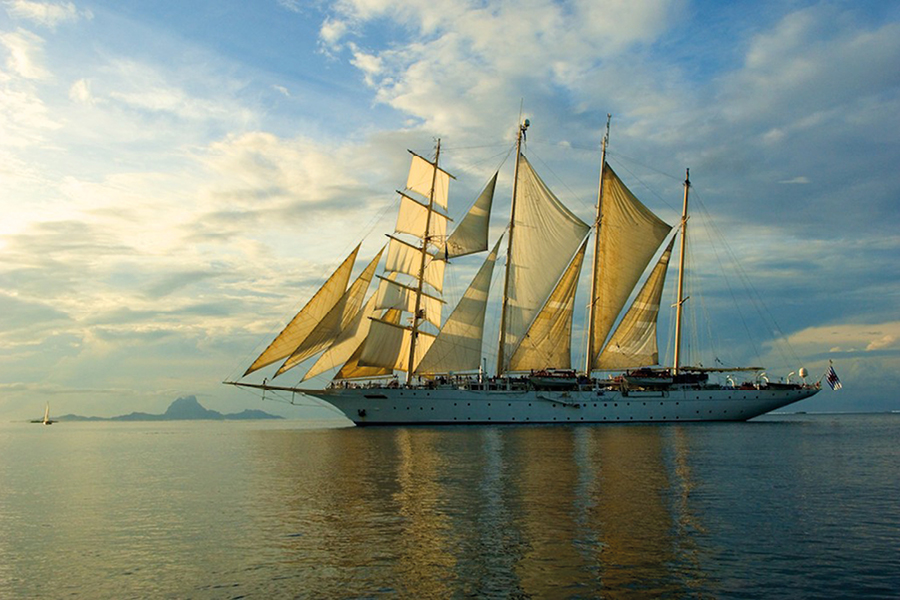 These graceful ships fly along the waves, just like the legendary clippers of a century and a half ago. And this is as much an adventure in highly evolved relaxation as it is in tradition.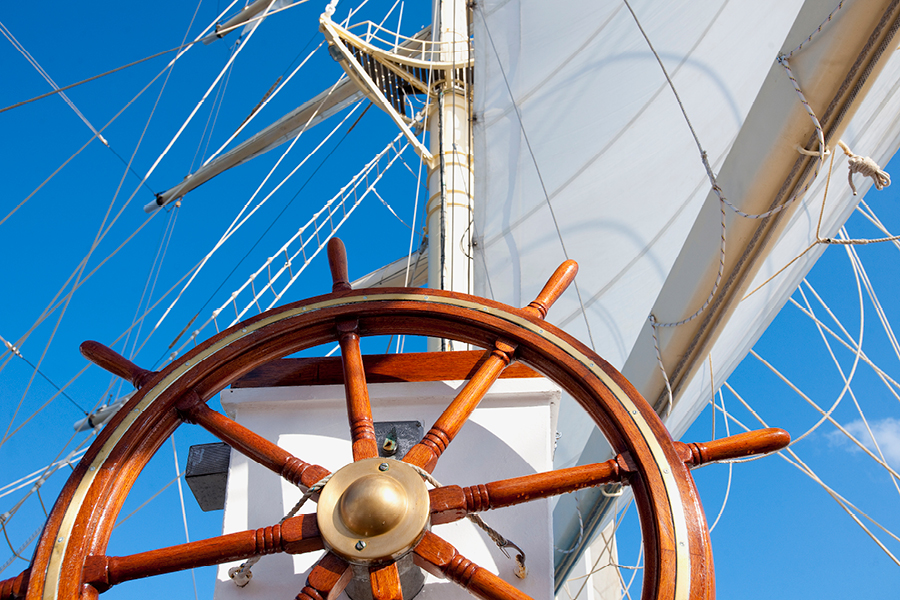 For though computers have not replaced the skilled hands of the crew in the art of raising sails, guests are not expected to become barefoot seamen. Relax and let the crew do the work.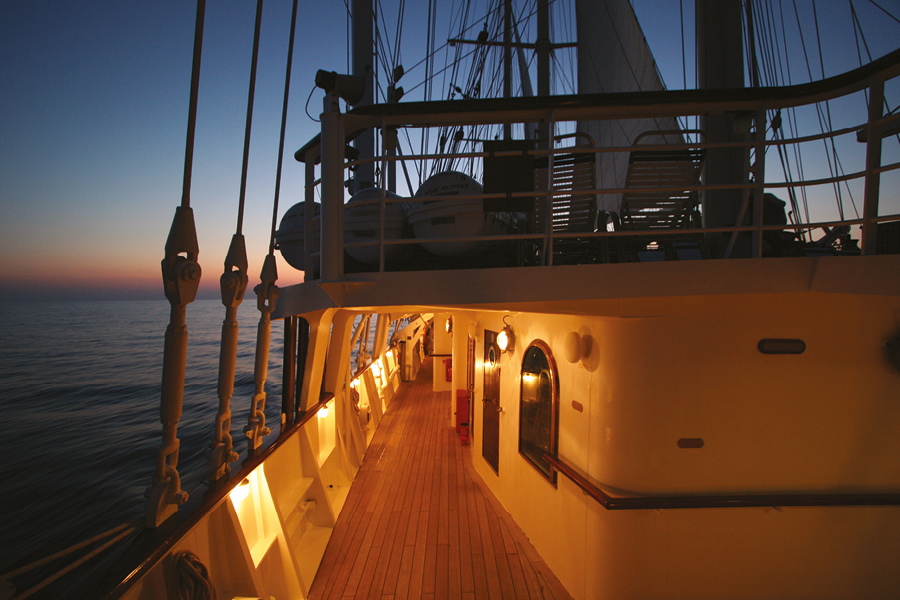 Destinations are far-and-wide and include summers in the Mediterranean visiting the sun-drenched Greek Islands, the stunning Amalfi Coast and glitzy French Riviera, just to name a few. Winters include sailing the warm Caribbean seas from Barbados and St. Maarten and Central American adventures around Costa Rica, Nicaragua and Panama. Firm favourites include ocean crossings and on many bucket lists the Panama Canal.
One lucky prize winner will step aboard Star Clipper in summer 2022 for a 7-night Mediterranean sailing of their dreams!