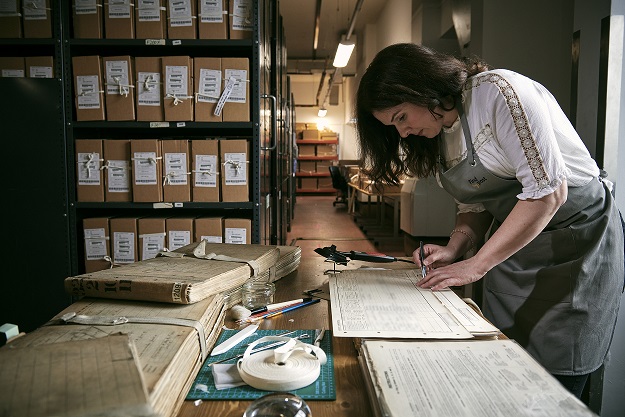 What secrets and surprises are hidden in your family story?
To celebrate their upcoming launch of the 1921 Census of England and Wales, Findmypast are giving you the chance to meet one of their family history experts for FREE.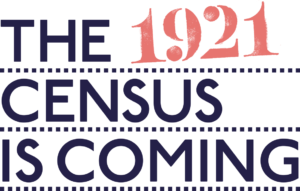 Leading family history website, Findmypast has revealed what's to come in the 1921 Census of England and Wales – launching on 6 January 2022.
For almost three years, Findmypast has been working with The National Archives to bring this fascinating snapshot of British history to life. The painstaking work involved:
Recording 8.5 million households
Identifying 38 million individuals
Digitising 30,000 bound volumes
Using 1.6 linear kilometres of shelving to house all of the census returns

 

Scanning around 20 million colour images
These valuable documents offer an unprecedented glimpse into life 100 years ago, allowing you to discover where, how and with who your ancestors lived in the summer of 1921.
What you'll uncover will reframe your understanding of your past, present and future.
What is the 1921 Census?
Taken on 19 June 1921, the census paints a vivid picture of the population as it was on that one night one hundred years ago.   
A team of hundreds of Findmypast specialists have undertaken the invaluable task of conserving, transcribing and digitising the 1921 Census in association with The National Archives and with the help and support of the Office for National Statistics. It is the largest digitisation project ever completed by The National Archives and Findmypast.
From 6 January 2022, you'll be able to search and explore the census online, only at Findmypast. This will give you access to never-before-seen family records, wherever you are, on any device.
You'll discover more about your family's past and learn what life was like in England and Wales a century ago.  
The highly anticipated launch is likely to be the last significant census release for England and Wales in many people's lifetimes. Taken once a decade, the census remains secret for 100 years before being opened to the public. However, as the 1931 Census was destroyed in a fire and the 1941 Census wasn't taken during the Second World War, the 1921 Census will fill a huge gap for historians. 
Tamsin Todd, CEO of Findmypast says:  
"It has been a great honour for Findmypast to work alongside The National Archives to reveal the extraordinary stories captured in the 1921 Census of England & Wales. Taken between two world wars, following a global flu pandemic, during a period of economic turmoil and migration from the UK, and with social change at home as women won the right to vote, the 1921 Census documents a moment in time that will resonate with people living today.
I am incredibly proud of the team at Findmypast who have worked with passion and dedication for thousands of hours to conserve, scan, and transcribe 38 million historical records from 30,000 volumes of delicate original documents.  As a result of their diligent work, when the census is opened for the very first time next year, family historians around the world will be able to discover where and how their ancestors lived and worked 100 years ago."
The 1921 Census offers more detail than any previous one taken. For the first time, individuals were asked not only about their occupations but also their place of work and employer. Plus, after years of family scandal being swept under the carpet, 'Divorced' was presented as an option for marital status for the first time.
As well as searching for individuals, you'll also be able to search the census by address to uncover the history of your local area or home and the stories of former occupants.   
The 1921 Census will be available online, only at findmypast.co.uk, from 6 January 2022.
Silversurfers Club+ members can enjoy 20% off a 3 month or 12 month Plus or Pro subscription to Findmypast.
Win a FREE consultation with a family history expert
While you await the arrival of the 1921 Census, why not start digging into the endless discoveries hidden in your family tree?
Findmypast is offering you the chance to meet one of their expert genealogists for a 1-hour online consultation, completely free of charge. This amazing prize would normally cost around £100.
Findmypast's genealogy guru will help you piece together your past and provide expertise and guidance, unique to your family tree. Your family story is a priceless legacy that you can pass on to the next generation. Where will your past take you?