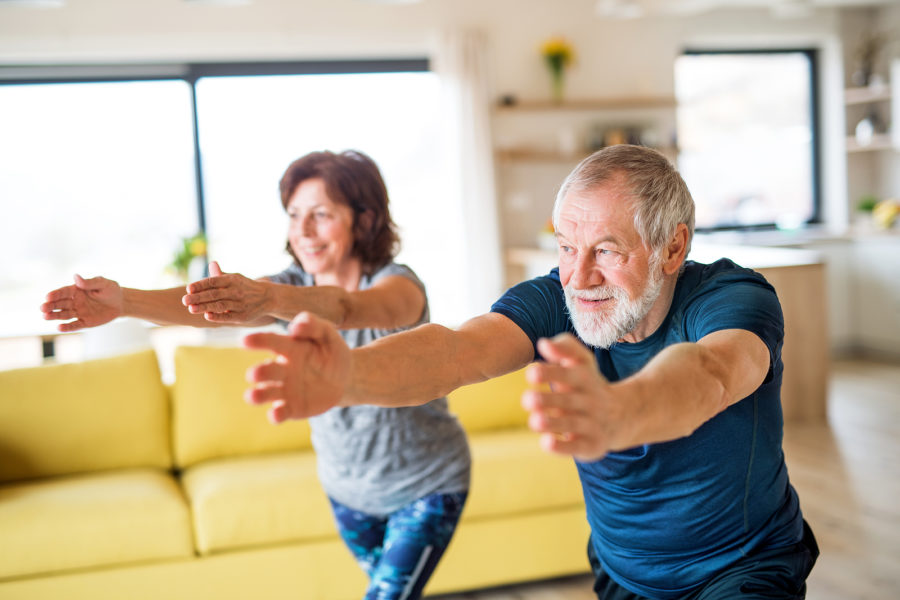 Live class, every Wednesday at 9:30am. Book here for Wednesday 27th October at 9:30am.
Tony is the founder of Super Seniors Fitness, offering fitness plans for over-50s, empowering them to keep strong, flexible & independent.
‍
What's unique about Tony is how he's turned his lifelong passion for working and empowering senior citizens into a mission to change how
the world sees "old age".
Tony shares with us some tips on the mindset that will help you keep fit and healthy through life.
So whether you're interested in knowing more about fitness and well-being be sure to join Tony for his 30 minute live workout session.
Overall objective: To make the exercise doable for everyone, we will aim to get the heart rate up and activate muscles in the right way for you.
Join Tony's fitness class every Wednesday, from 9.30 am – 10:00am
Tony will teach the correct exercise that will help you to become better at:
• Joint mobility
• Balance
• Strength
• Cardio
• Stretches
Interested in attending more classes with Tony?
Join the Signature Super 6 programme for 2-week free trail, £47 per month thereafter.
Online fitness workout, This class is for anyone who is over 50 who wants to stay healthy, keep fit & be part of the community
Contact Tony:
Mob: +(44)7531701638
Email: [email protected]
Web: www.superseniorsfitness.com
Guidance & Disclaimer – by taking part in classes you are in agreement to
the following –
– You are responsible for letting the instructor know of any injuries or medical changes which could alter your fitness practice
– Progress at your own pace and listen to your own body, hear and work within your limits
– assess what works for you and leave what doesn't
– gauge the safety of your practice within your limitations.
– Anyone attending our fitness classes takes full responsibility for themselves.
– You acknowledge that fitness classes could be physically strenuous and you voluntarily participate in them with full knowledge of this fact and the fact that the instructor is not liable for any injury or damages to person or property as a result of taking part in the class
– Fitness classes are not a substitute for medical attention, diagnosis or treatment. You take part at your own risk and are responsible in deciding whether to practice fitness classes.