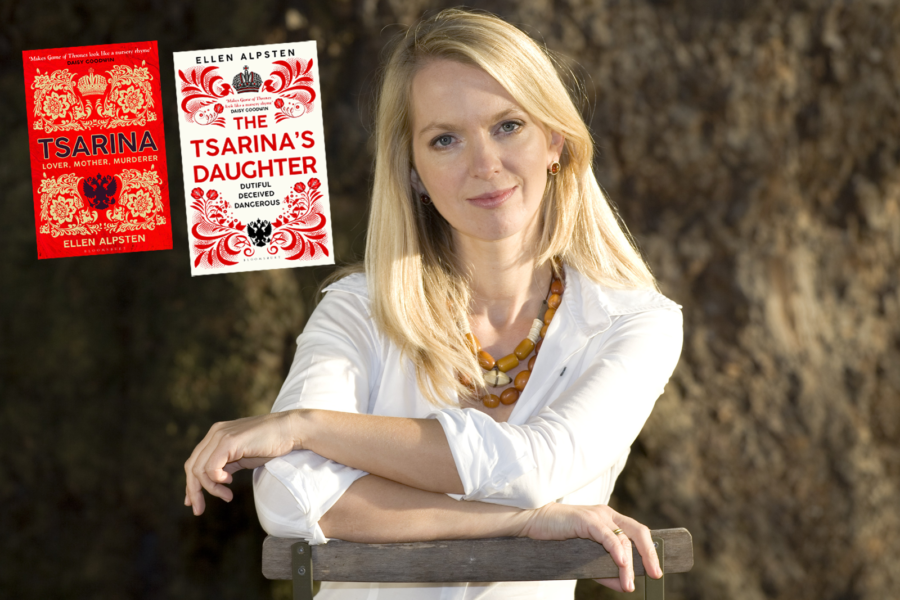 Ellen Alpsten was born and raised in the Kenyan highlands, before attending L'Institut d'Etudes Politiques de Paris. Whilst studying for her Msc in PPE she won the Grande École short story competition with her novella Meeting Mr. Gandhi and was encouraged to continue writing. Upon graduating, she worked as a producer and presenter for Bloomberg TV in London.
Her debut novel Tsarina was published in hardback by Bloomsbury in 2020 and longlisted for the Authors Club Best First Novel Award. The Tsarina's Daughter continues the incredible journey of these historical figures – women who have often been overlooked in literature. 
Tsarina is the story of Peter the Great's wife, who started out as a serf named Marta and ended up a Tsarina named Catherine – and ruler of Russia (not Catherine the Great). It is the first time that Marta/Catherine's story has been properly told, making her a true forgotten historical heroine – someone who has been overshadowed because of the way history has been edited.
The Tsarina's Daughter, published 8th July by Bloomsbury, is the story of Elizabeth, Marta's daughter, who though born as a princess, free to pursue her passions, ends up having everything snatched away from her when her mother dies. She becomes penniless and powerless – living her mother's story in reverse, from riches to rags. But what those who took everything from her don't know is that she will fight to get it back – though isolated and impoverished, a woman in a man's Russia, Elizabeth doesn't get back, and so this is a story of fighting against the odds.
In this vide Ellen Alpsten reveals the background to the books, and a reading of The Tsarina's Daughter.
Activate your subscription to enjoy our expert led Masterclasses, discounts, prize draws and Q&A talks. Just £3.99 per month or £39 per year. Cancel anytime. Get your first month free.
She contributes to international publications such as Vogue, Standpoint and Conde Nast Traveller. 
Ellen Alpsten lives in London with her husband and three children.