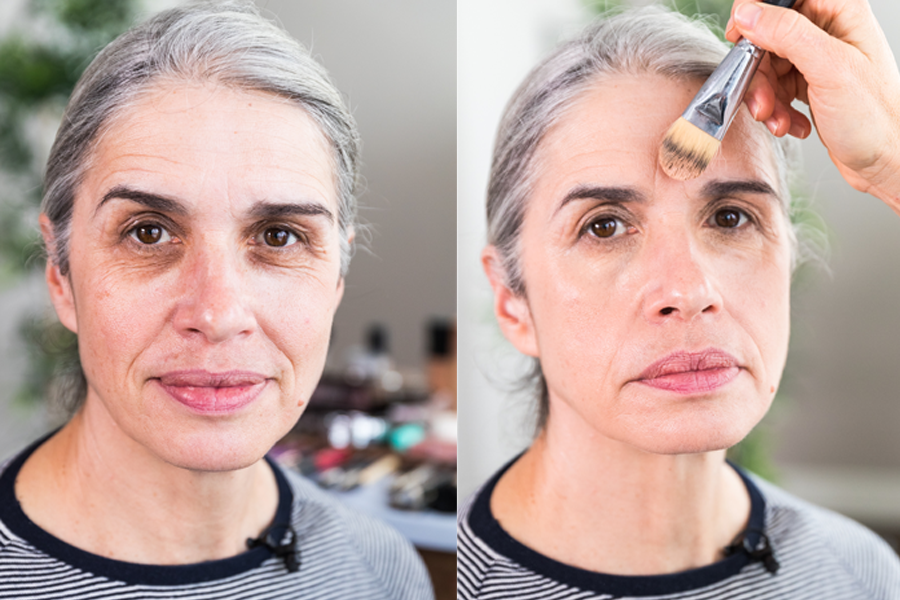 Top make up artist Lizzie Court teaches you how to minimise under eye dark circles in this step-by-step tutorial.
As we get older dark circles can become more and more noticeable. Lizzie explains how to neutralise dark circles and pigmentation using a peach colour corrector, which is a great way to minimise the colour under Adele's eyes.
Firstly, start with a good base, use an eye moisturiser to bring some hydration to the area, Lizzie uses a moisturiser with an SPF 50 to protect the skin from the sun, gently tapping into the skin.
Pat off any excess and follow with a colour corrector, starting from the corner, working out using a flat brush, patting and blending without dragging the skin.
Follow with a concealer, Lizzie brightens Adeles eye area using a concealer a shade lighter than her skin.
Press on a light loose translucent powder to set the colour corrector for long lasting wear.
Follow with your foundation, taking care to blend gently around the colour corrector.
Products used:
Bobbi Brown Peach Colour Corrector £21.50
Laura Mercier Secret Camouflage Concealer £30
Laura Mercier Translucent Powder £32
All available from John Lewis