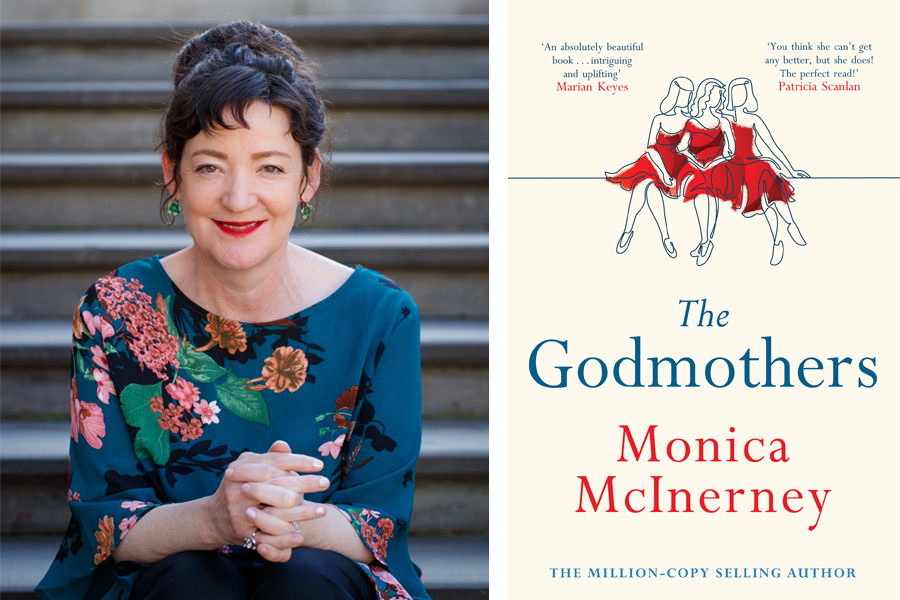 By Monica McInerney
The Godmothers is my 13th book, a family mystery filled with lies, secrets, humour and hope. It follows 30-year-old Eliza as she goes on a pilgrimage across the world to discover the identity of the father she never met and the truth about her late mother's troubled life, helped – or is it hindered? – by her two godmothers.
It's full of the ingredients I love including in my novels – international settings (The Godmothers is set in Australia, Scotland, England and Ireland); a lively cast of characters of different ages and backgrounds and, most importantly, a long-hidden secret lying in wait to be discovered.
As a writer, I'm fascinated by the stories that one generation keeps from the next. I'm also intrigued by how we can be shaped by dramatic events, be it grief, love or trauma.
The Godmothers is also a story of moral dilemmas. Eliza's two godmothers, Olivia and Maxie, know her family secrets, but how much should they tell her? Is it always better to tell the truth? Or is it sometimes better – kinder – to lie?
I loved researching and writing The Godmothers and was delighted with the response when it was first published in hardback. It spent 10 weeks in the Irish Top 10, was an instant Top 10 Australian bestseller and shortlisted for General Fiction Book of the Year in Australia.
I hope all of you at Silversurfers will enjoy my video about The Godmothers, marking the publication of the paperback edition in the UK & Ireland this month.