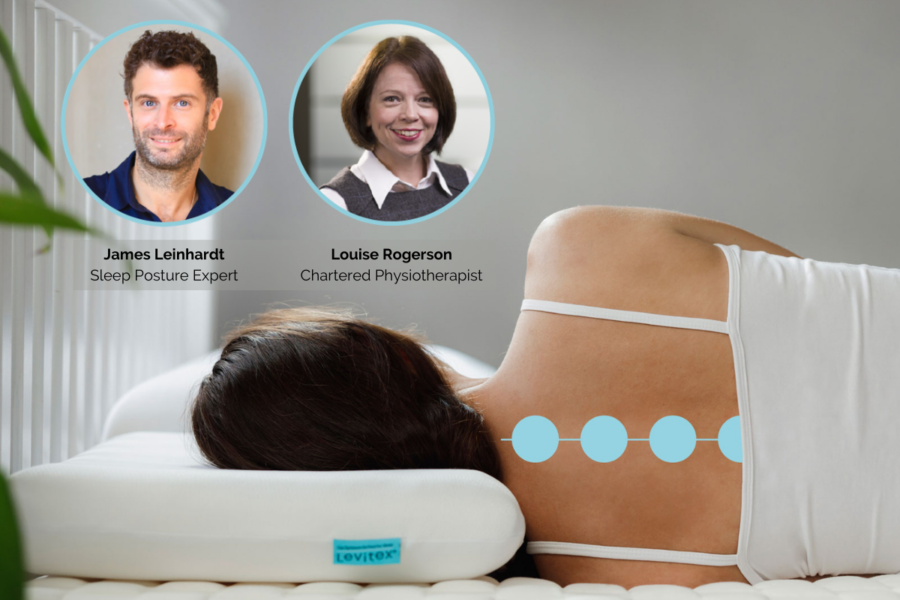 Watch now
Learn how to optimise the way you sleep; to wake up rested and ache-free. The UK's only Sleep Posture Expert, James Leinhardt, and Chartered Physiotherapist Louise Rogerson explain the benefits of sleep posture and illustrate how it leads to waking up pain-free.
This is a recording of a webinar on the 28th July 2021.
Called 'a cheat's way to a good night sleep', sleep posture is the only real way to improve the quality of your sleep and proactively help your neck and back pain. There is a direct correlation between pain and the way you position yourself in bed.
The session will explore the benefits of good sleep posture and give you tips on how to achieve it in order to wake up ache-free. You will also be invited to compare your own sleeping position against what will be revealed as the best position for good sleep posture.
If you have any questions about sleep posture for James and Louise, please let us know, by emailing [email protected]
Attendees of this live event were entered into a prize draw to win a Sleep consultation and a Levitex Pillow, worth £100. The winner of this prize is Angela Bryans. Thank you to everyone who joined and entered the prize draw, and good luck with our other prize draws.
The Sleep consultation is an 1-on-1 meeting with a sleep posture expert, designed to better understand your sleep environment, including the position you sleep in and the surface you lie on. During the consultation, the expert will also aim to understand your sleep routine and any niggles which may relate to poor sleep posture. The outcome of the consultation is a bunch of personalised sleep tips, along with a Levitex pillow prescription.
Levitex pillows are made to optimise your sleep posture, helping you wake up ache free. They come in four sizes, and are physiotherapist-recommended.
Brought to you by Levitex.