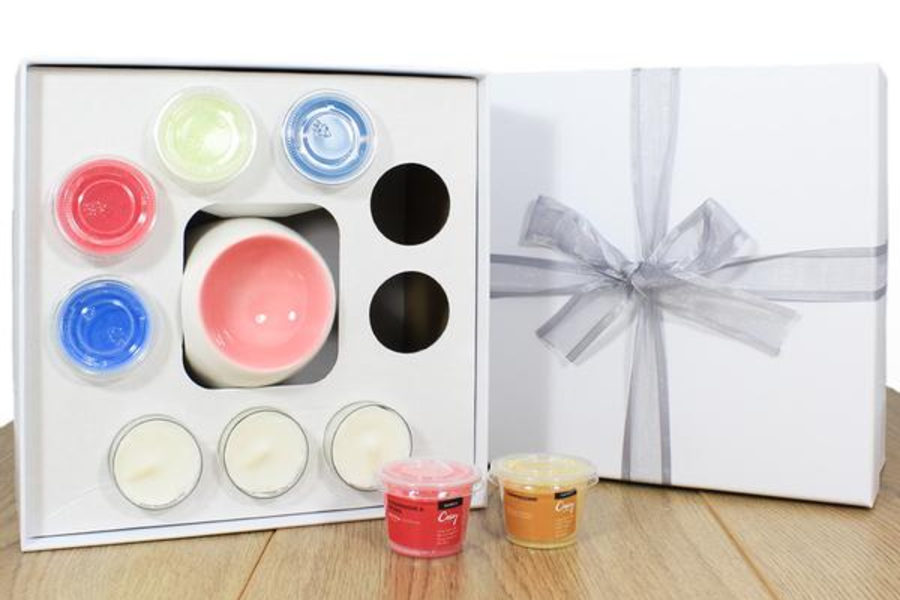 Enter now for your chance to win a wax melt starter gift set from Cosy Aromas. 
The wax melt starter gift set is perfect for anyone new to wax melts. It comes presented in a beautiful white gift box wrapped with a delicate ribbon. 
Each wax melt will fragrance your room for 16-24 hours, simply pop the wax melt out of the pot and place in the wax warmer, and light the tealight to enjoy the lovely aroma.
Inside the box you will find: 
6 x 28g sample pots (random selection) 

3 x soy tealights 

1 x ceramic tealight wax burner 
The wax warmer is white on the outside and comes in a range of colours for the dish. Cosy Aromas will select one at random. 
About Cosy Aromas 
Cosy Aromas was created by husband and wife Paul and Tamar Mayne to bring the highest quality home fragrances to homes all over the world. They've come a long way since they started in their kitchen in March 2018. 
Paul had worked in digital marketing for 16 years and has a huge amount of ecommerce experience, so they set up our first website and started selling their products originally as a monthly subscription box. Earlier this year they delivered their 100,000th order and have a growing base of loyal repeat customers who love their unique products, community and customer service.